The remarkable
UL
has tagged me for the deadly sevens. Thank you, UL and i hope I've done justice to it.
Tag Name
:Seven Random and / or Weird Things about Me.
Rules
: Link to the person that tagged you, and post the rules on your blog.Share 7 random and/or weird facts about yourself.Tag 7 random people at the end of your post, and include links to their blogs.Let each person know that they've been tagged by leaving a comment on their blog.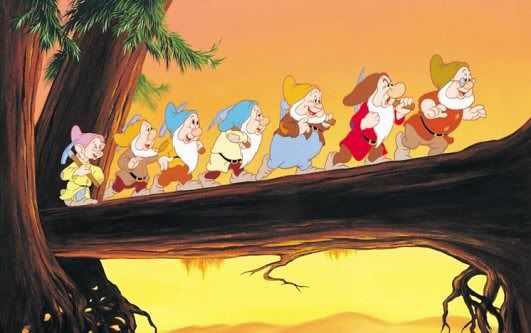 my secret seven
..
Hmmm...Seven Random Things...let's see if any of them turn out to be weird...
1) i'm a transparent person. If i'm happy, sad or mad, everybody gets to know it, ...that is why i love blogging, it allows me to connect with people i really like and i can make faces at people i don't.
2) i'm a lousy driver along with equally lousy navigational skills. After three 'crash' courses, I've stopped trying to drive, in consideration of my women friends who ARE excellent drivers, and my fear that i may kill someone!!!!...my husband and kids refuse to sit with me if i'm behind the wheel, because it takes me five minutes to move an inch... and then we gallop the next few metres...but it's on my to-learn list....
3) I think a lot, in fact continuously... there are times when you could catch me smiling or frowning...I guess it is weird esp. if i do it in public.
4)i have a tendency to forget. There have been cases of burnt food, lost mobiles, thankfully NEVER lost kids... You could call it selective amnesia because surprisingly i do remember what is worth forgetting :(...(Read
this
for more)
5) i am a sucker for sob stories. Books, movies, my kids, husband - they all make me cry...for different reasons. The amount i cry, i could do something about the depleting water resources :)
6) I'm not a possessive mother, hard to be when you have two boys...but when my boys sleep, i like to keep my hand over them to feel the rhythm of their breathing. It reassures me and makes me thankful to the one above. Is that weird? i hope not...
7) I generally keep a cloth near me to wipe off those dust particles which i happen to see everywhere. I used to be quite obsessed with the word 'clean' earlier but age and growing boys have changed me...i've found the solution - just close your eyes.
8) i'm technologically challenged...my son handles my mobile better than me. i handle it like it's a grenade. it has gone all over the place without me. This post took me less than 10 minutes but an hour to fit in the links. Another example is the look of my blog...it needs a change and that is proving to be a daunting task for its owner...
...and that turned out to be the enlightening eight!
And so i tag
Prats
Rambler
Fuzzylogic
Raghu
annieelf
Hedwyg
joy
dame's diary
conditions apply...do it if you like, completely obligation free... and yes anybody who wants to try it, please do and let me know...
oops! and now i see the 'insert link' icon....DUH!!