pic grabbed from preethi's blog
What's life without friends, right? Right!!!
I've sat on this for almost a week, formulating things in my mind about how I wanted to say this...but then i realised a heartfelt 'Thank You' is what i want to say right now. There have been many times when you all have been instrumental in bringing the smile back on my face. Thank you for that too.
The honest, transparent and pretty, young bloggers, Keshi and Rayshma gave me this gold card to pass on...
a card which says "Blogging friends forever"...an acknowledgement of virtual palship and i'm happy to have found friends in you too.
And would i be too demanding if i give this to
each and everyone of you who make it a point to come here, read, and leave those lovely comments. Do pass it on
(sorry guys, its not a badge but a gold card...blame it on excitement? thanks ~nm)
Another 'OMG' moment
This is what they've been recorded saying about me:
Preethi
: "...Her blogs are dipped in reality and humor. ..."
Neera
: '... It shows that she is one cool mom her kids are lucky to have."
Mama-Mia
: "I WISH I could be that sensible and level headed..."
It's not everyday that someone calls me cool, sensible,etc. so i'm going to make the most of it :D
and this is what i would love to say about them
Preethi's
totally in her element right now ( Midlife crisis?!!!, cheeky's attitude and the laughing Gods notwithstanding)...her blog is just like her, full of life, and a treat to read
I love
Neera's
attitude, her kids, her honest posts, her kid updates and her template. Her blog makes my day...
Mama mia's
famous for her radiant 1000 watt smile, and her cubby who takes after her. esp in the beam and cuteness factor. Her optimism is contagious and i love the feel-good factor of her blog.
And these extremely sane and beautiful mothers of equally adorable kids, have decided to pass on this diamond of brilliance to moi...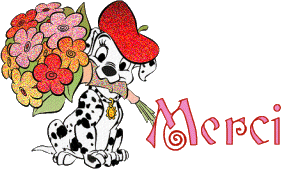 glitter-graphics.com
Merci beaucoup, Preethi, Neera and Abha...It means a lot to me. It is a great feeling when people identify with your ravings and musings. It is also a great feeling to be read and appreciated. Its not a great feeling though when i fall short of words to express how i feel...
In the tradition of this tag, i pass this on to
Prats:
Of emotional ecology: A year back, I chanced on Prats' blog and i was hooked!! and thus came into being aalochane...
Tys
: He makes you smile, he makes you think. And he writes awfully well too :D. I do wish he would compile his posts into a book one day. and ...did i tell you? his story blog is a must-read.
Ps
: She practises what she says...and her blog is one of the reasons she's looking forward to a huge moment in her life - her first book "34 bubblegums and candies'' (click on the pic in the side bar to learn more).
Keith
: One of my favorite bloggers. Poems, short stories, visuals, musings - you will find them all here.
Madhumita
: a petite superwoman who manages to squeeze 36 hours into her day, what with her babies and her work and her social service...:D
Ziah
:: laughter unlimited...need i say more!!! yes!! She's also beauty with brains :D
manuscrypts
: A man of 55 words and more, and my, does he get his points across!!!
psst..To the nosy lady who lives 3 blocks away, and who finds it difficult to believe that i cannot spare time for her kitty party, i also blog among the other inconsequential things i do!!!